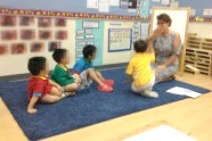 Social-Emotional Intelligence Classes
Social-emotional intelligence (EQ) and the ability to communicate clearly are important skills to have in today's highly interactive world. Our fun, inquiry-based classes focus on helping children develop social-emotional and communication skills that enable them to interact confidently and politely and to build positive relationships, at school and beyond. The communication skills and manners learned will stand children in good stead in their daily lives at school and in a wide variety of social situations, as well as provide them with a solid base on which to build adult social skills.
Our well-structured, inquiry-based classes are taught by experienced international/inquiry-based school teachers.
Find the right class for your child >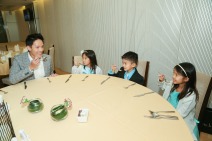 Dining Manners Classes
In these fun, hands-on workshops, children learn all about how to behave politely at the dining table. From how to use utensils, to how to drink soup properly, to what to do at the end of a meal, we cover all the dining manners a child should know. Our interactive workshops get kids practicing their newly learned skills so they can apply them confidently in real life.
Find the right class for your child >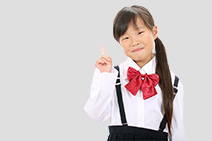 Interview & Self-Expression Classes
Want to prepare your child for school interviews, but in a more child-friendly, age-appropriate way? Our classes focus on fun activities and games that help children develop confidence and familiarity with typical interview scenarios, such as talking to adults and making comfortable eye contact, answering questions, and completing simple activities. Our goal is to make the interview process as familiar and low-stress as possible for your child, so that he or she feels comfortable and confident at interview and is able to express himself or herself naturally.
Find the right class for your child >